Celessence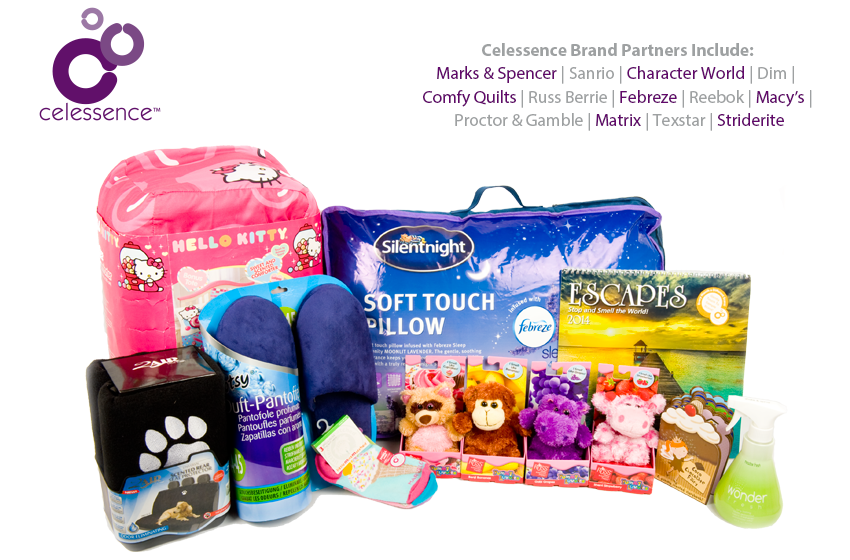 Celessence technologies is the world's premier Micro-encapsulation Company and is a true pioneer and expert in the world of SCENT, ACTIVES and FRESHNESS. Celessence was created by a group of entrepreneurs, scientists and tireless individuals, passionate about their technology and now their brand. Art + Science has been responsible for developing the brand and creating a marketing and licensing programme. The brand has come alive with creative, unique and value added products for multiple applications world-wide. The programme now has 20+ partners across the globe, generating over $50m in retail sales.
Celessence Technologies, the suite of available products.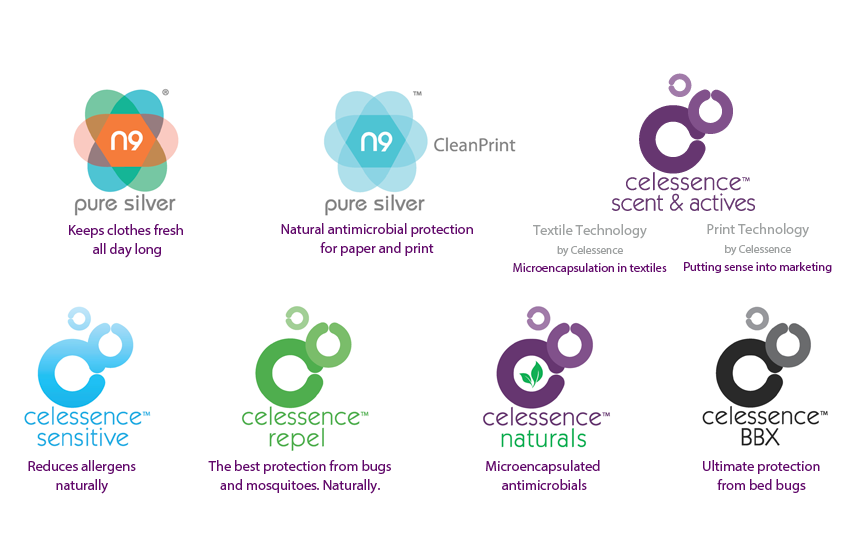 N9 Pure Silver™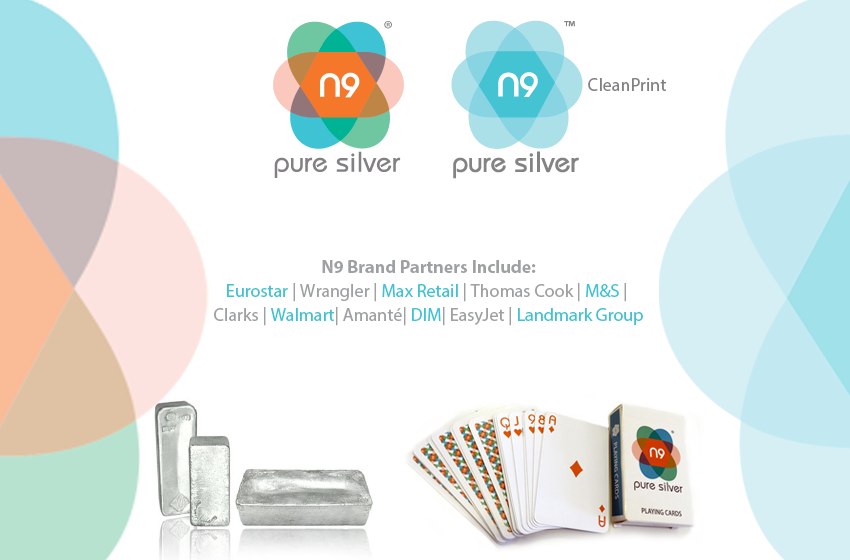 N9 Pure SilverTM is the first of a new generation of anti-microbial technologies. It is non-leaching which means that once applied to a surface, it stays on the surface and doesn't come off, making it safe on skin and gentle on the environment. It protects against a wide range of pathogens. N9 Pure SilverTM is permanent and durable, surviving 100 washes in high temperature washes on textiles. It can be applied to many different products and is used extensively in printing, clothing, industrial textiles, paint, cosmetics, cleaning products and in plastics, it is easy to apply within existing manufacturing processes.
Subbuteo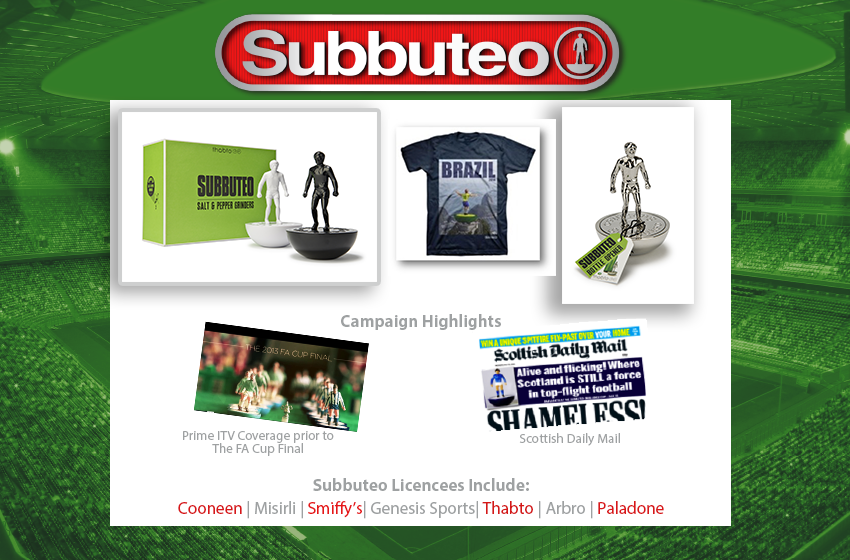 Subbuteo is the world's most iconic and successful table football game with 65 years of sales and playing heritage. The brand was sadly gathering dust in the archives of Hasbro. Art + Science was at the heart of the brand revival in 2012 with a creative reinvention, redesign and licensing programme. The successful relaunch has generated sales in excess of £10 million at retail. The Licensed product range includes: The Game, Apparel, Giftware, Accessories, Collectibles, Housewares, Toiletries and Dress-Up. The Subbuteo Bottle Opener won 3 Gift of The Year awards in 2014.
Fisher Price Classics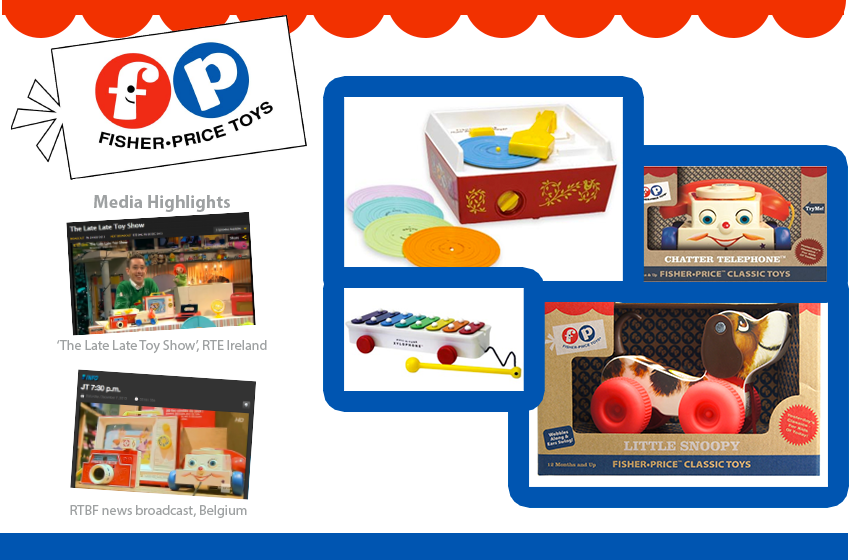 Fisher Price Classics are reproductions of your favourite Fisher Price toys, originally introduced in the mid-1950s to the early 1970s.The Fisher Price brand remains the best known, most recognised, and most trusted brand for pre-school toys and child care products in the World. We have been involved with the creation, development and worldwide distribution of this great range since 2004.
Psycho Bunny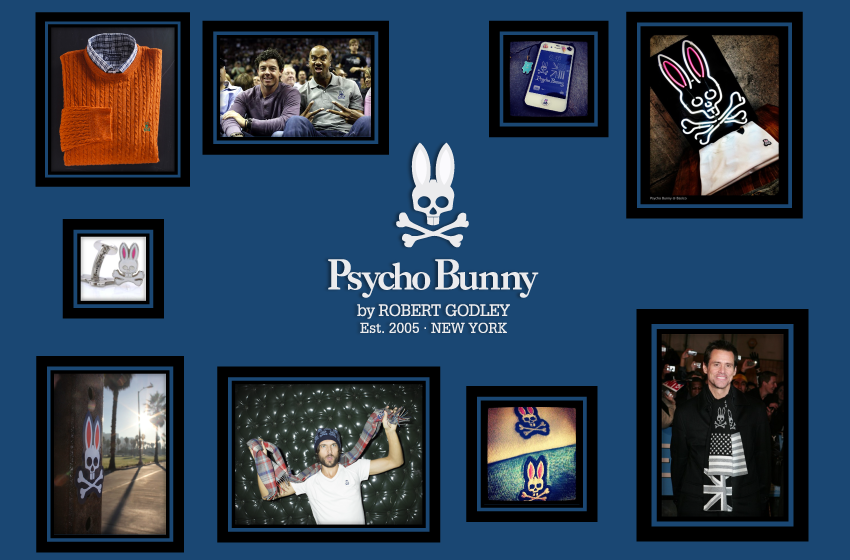 Psycho Bunny creates timeless, cool, wardrobe essentials that reflect your unique spin on life. Tradition with an edge, adventure with style. Grounded in refined English tailoring and bold American design. Psycho Bunny redefines the classics with unabashed wit and supreme quality that transcends trend. Psycho Bunny make key pieces exceptional, by focusing on meticulous design, superior craftsmanship and the finest materials. Long time friends, Robert Godley and Robert Goldman' first collection of handmade silk neckties introduced their signature long-eared, crossbone-clad icon to the world. Soon, the duo's exclusive hip aesthetic in haberdashery earned them a following around the world. Exciting licensing opportunities now available…
Etch A Sketch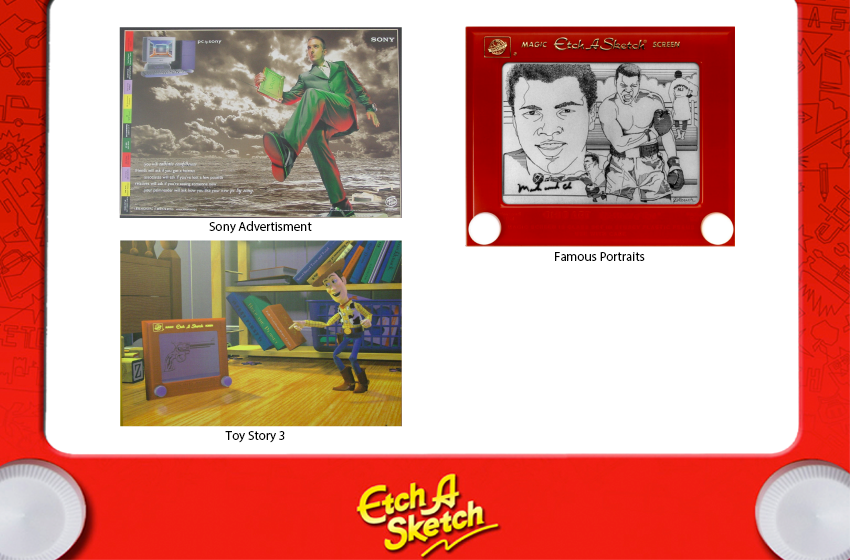 First produced in July 1960, Etch A Sketch has become one of the most popular and creative children's toys of all time. Despite the dawn of the computer age, Etch A Sketch has stood the test of time remaining as popular as ever. Over 150 Million units have been sold worldwide since its introduction. Etch A Sketch has received endless support from industry leading brand adverts, artists creating amazing drawings, and blockbuster films. During a CNN interview in 2012, a senior campaign advisor to Mitt Romneys' US Presidential campaign said about policy, no worries "like an Etch A Sketch, we'll shake it up and restart all over again". This single remark drove a 30% increase in sales the following week. We have started a brand licensing programme which will see this iconic brand linked with some of the World's best brands.
Puff the Magic Dragon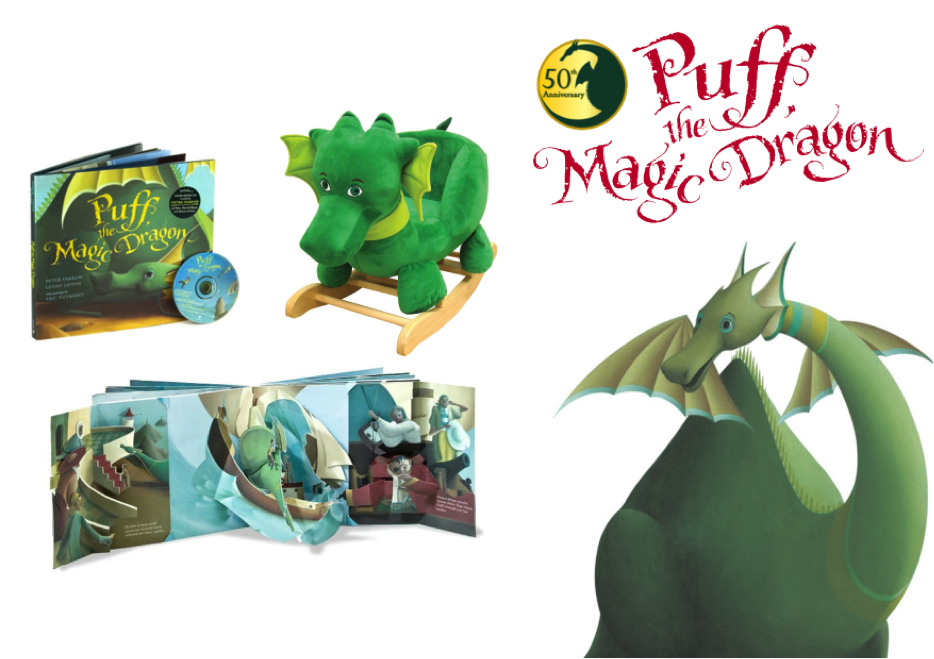 First appearing in a song written by Peter Yarrow and Lenny Lipton, now 50 years later Puff the Magic Dragon remains an iconic symbol of childhood joy and imagination. Puff tells the timeless story of adventure, curiosity, friendship and growing up through the eyes of a young boy. In 2012 we celebrated Puff's 50th Birthday with a 360° Marketing and Promotional Campaign. The longevity of the brand is apparent not only in the continued success of the song, but in its ability to cross platforms from an adoring older generation to the imagination of an entirely new younger audience. The children's book has sold over 2 Million copies worldwide, established a compelling visual style representing Puff and the magical land of Honalee. For the first time ever, Puff The Magic Dragon now has a consumer products initiative.
SoccerSuckers™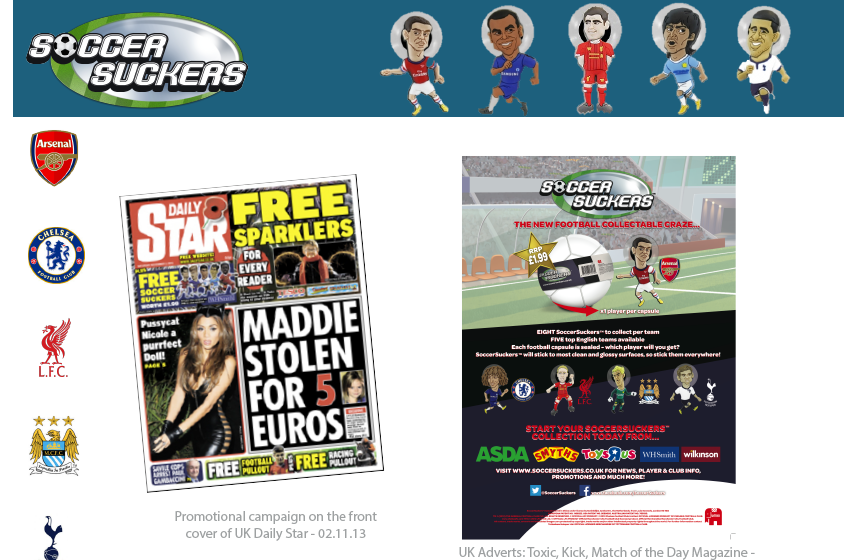 The concept was originally developed in 1999 as a licensed character product to fundraise for a number of good causes. To date sales have exceeded 50M units. The SoccerSuckers™ brand launched during the Summer of 2010 when an official range of England World Cup players were sold blind in a football capsule through multiple retailers across the country. 1 million pieces were sold, with an 82% sell-through, greater than any other product in its category. SoccerSuckers™, offer consumers a unique collectability, playability and trading currency which are perfectly placed to be the next global 'playground' craze!